%D days %H hours %M minutes %S seconds to SPACECONNECT'21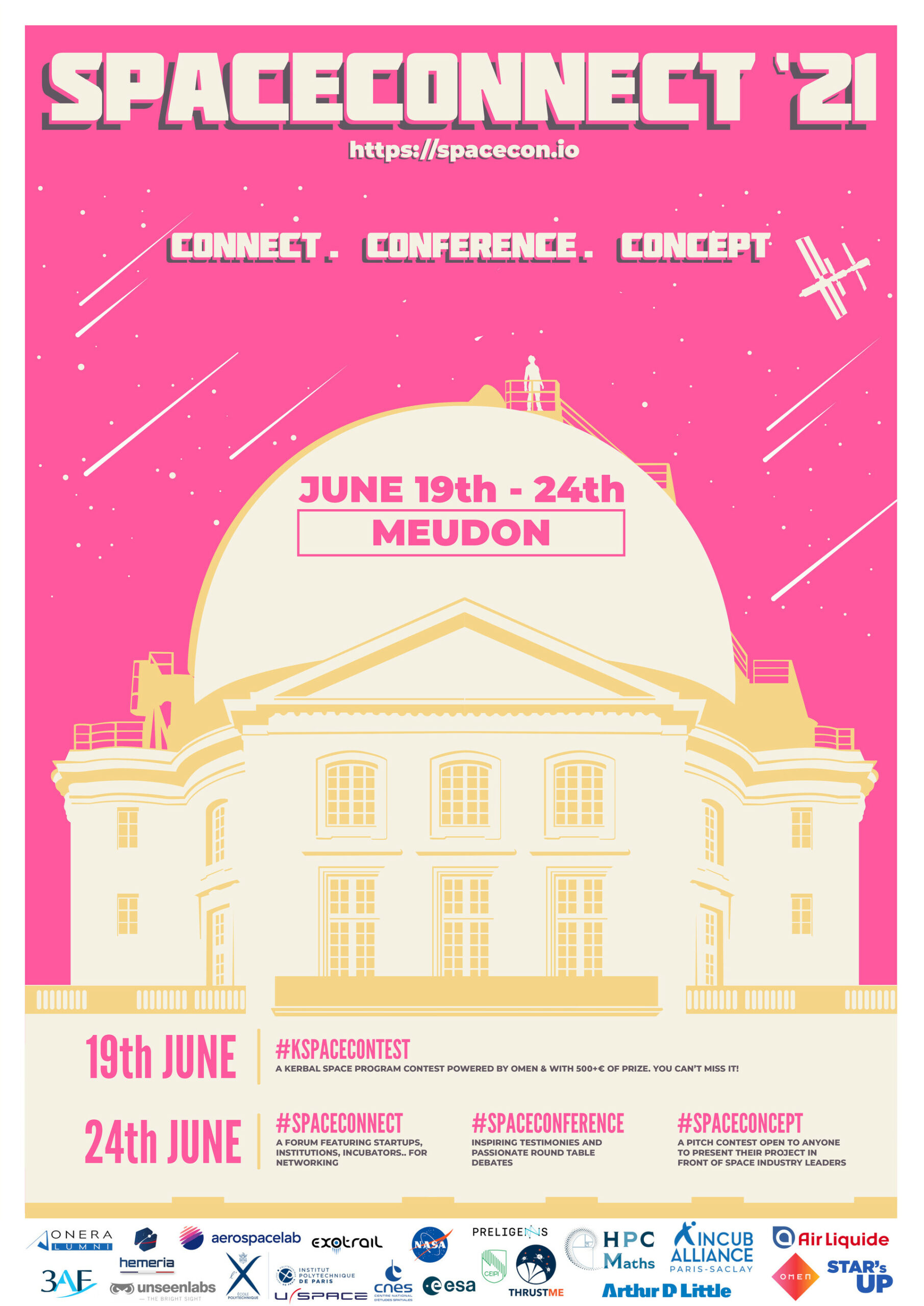 In a nutshell, #SpaceConnect'21 is the convention dedicated to those who live space to the fullest. That's why we created a cozy and interesting event that spans multiple days. If you love space as we do, we are sure you'll enjoy it. The event spans over two days
The 19th June 2021 with a gaming contest for the Kerbal Space Program game (#SpaceContest). If you participate to the KSP competition, you get a free ticket for the 24th June.
The 24th June 2021, you will be able to attend a forum hosting the most innovative space companies (#SpaceConnect), be inspired by the series of talks and panels we selected for you (#SpaceConference), get in touch with startup incubators, pitch your idea and kick off your very own space startup (#SpaceConcept), and, above all, have fun!
So, don't waste time and secure your spot by buying a ticket! The tickets include food and beverages for the day. 100% COVID money back guarantee!
Student price ticket
19th June: 15€
24th June: 10€
Full price ticket
19th June: 15€
24th June: 25€
If you are a content creator, or journalist and you write about space on the social networks, media platform and newspapers contact us. We'd love to help you participate in the event.
The fun doesn't stop here! We're partners with the Star's Up Festival: a festival completely dedicated to space! Feel free to check what else is planned in the days that follow SpaceConnect '21.
25th June 2021
Colloque de l'Aérostation

26 June 2021
Journée Grand Public